Opening General Session
Monday, August 7
8:30 a.m. – 10:00 a.m.
Music City Center
Karl Dean Ballroom
Open to all conference attendees and exhibitors. Badge needed for admission.
Keynote Presentation
Rob O'Neill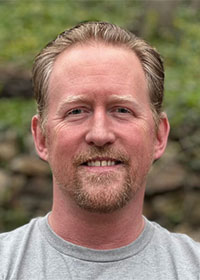 Former SEAL Team Six Leader, Naval Special Warfare Development Group & New York Times Best-Selling Author
Never Quit: The Story of a Life Built on Successful Missions

Rob O'Neill has served America as a SEAL, team leader, and senior chief petty officer at Naval Special Development Group in some of the most challenging, storied, clandestine military roles of our time. O'Neill shares what he learned during his more than 400 combat missions across four theaters of war. Join one of the legends of our nation's military as he shares his views on the ingredients to a successful mission: the right people, preparedness, decision making under pressure, and, above all, a commitment to never quit.
Recognitions
Emergency Communications Center Awards Program Winners
Communications Center Director of the Year
Kelley Cunningham
Eaton County 911
Charlotte, MI
Sponsored by:

Telecommunicator of the Year
Jaclyn Vernon
New Castle County
New Castle, DE
Sponsored by:

Trainer of the Year
Bret Batchelor
North Central Texas Emergency Communications District
Arlington, TX
Sponsored by:

Line Supervisor of the Year
Heather Robinson
Flagler County Sheriff's Office
Bunnell, FL
Sponsored by:

Information Technologist of the Year
Vaughan Nasse
Cobb County Department of Emergency Communications
Marietta, GA
Sponsored by: 

Radio Frequency Technologist of the Year
Peter Jimenez
Orange County Sheriff's Office
Orange, CA
Sponsored by: 
Technology in Leadership Award – Large Agency
Jeffcom 911
Lakewood, CO
Presented by:

Technology in Leadership Award – Small Agency
Village of Melrose Park
Melrose Park, IL
Presented by: 

Opening General Session sponsored by