Distinguished Achievers Breakfast
Tuesday, August 8
8:00 a.m. – 10:00 a.m.
Music City Center
Karl Dean Ballroom

Not included in any registration. Tickets are $30 per person through July 14; $45 after July 14 and on-site. Available in limited quantity and are subject to selling out. Tickets can be purchased online through the registration portal.
Must present ticket for entry. If you arrive late, seating and/or meal service may no longer be available.
Keynote Presentation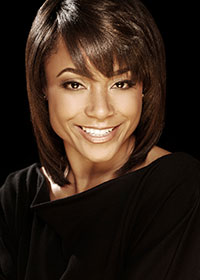 Dominique Dawes
Three-Time Olympian and Hall of Fame Gymnast
Success Is a Journey, Not a Destination

Dominique Dawes will share her personal and professional philosophy. Called "D-3" –  Determination, Dedication, Desire – it's what gave her the strength and confidence to handle the professional and personal challenges in her life, to persevere amidst defeat and triumph in victory. She will show the audience how to use D-3 to reformulate negative situations into positive ones and turn obstacles into victories – all while clearly demonstrating that success is a journey, not a destination.
Recognitions
Platinum Corporate Partners
CALEA Certifications
NCMEC Partnerships
APCO Certified Public-Safety Executive (CPE) Program Graduates
Menu
Freshly baked biscuits
Fluffy scrambled cage-free eggs, applewood smoked bacon, sausage link, roasted Roma tomato halve, and cast iron baked red bliss potatoes with peppers and onions
Distinguished Achievers Breakfast sponsored by