Sponsorships
At APCO 2023, companies not only receive increased visibility but receive a lot of benefits that will keep them in the spotlight as a sponsor.
Check out the advertising and sponsorship brochure for high exposure opportunities that will get you noticed before, during and after APCO 2023. Use the maps of the onsite visibilities so you see where and how your onsite branding will look.
Featured Sponsorships
Exhibitor Emails to Attendees
$925/per email – pre-attendee – ONLY 6 LEFT!
$1,500/per email – post-attendee
Exhibitors can send an email to opted-in APCO 2023 attendees. Use this opportunity to start the conversation with attendees before the event even begins, or to keep the conversation going with a follow-up, post-event email. Purchases can be made through the Exhibitor Portal.  Note: Companies no longer need to provide an opt-out list.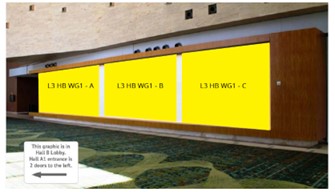 Banners L3 HB W1 A, B, & C
$3,850 each
We have many banners in the Convention Center but these are in a hot spot. Right outside of Hall B, attendees are guaranteed to see your signage heading to Exhibit Hall entrance, coming from either Registration area or right off of the escalator. Choose one or secure all three (can be turned into one bigger graphic upon request).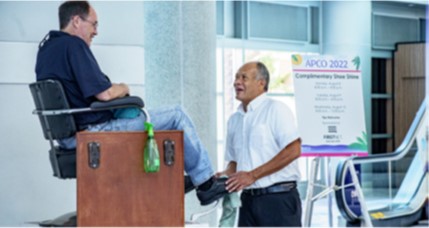 Shoeshine Stand
$4,500 (Exclusive)
Be the sponsor of the shoeshine stand where attendees go to receive a shoe cleaning and polishing to give their professional image a boost.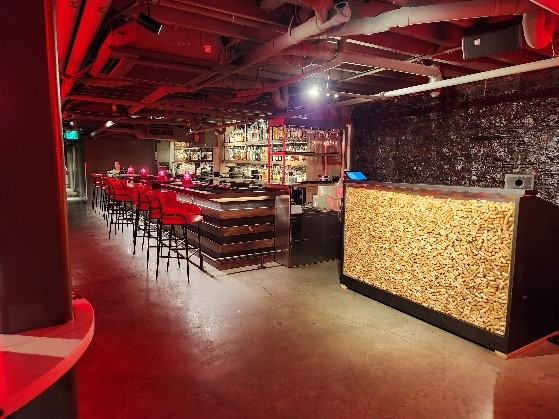 YP Mixer
$4,000 Exhibitors | $5,000 Non-Exhibitors
Sponsor the mixer that hosts over 100 young professionals an opportunity to network. Make brief remarks and join in the ice breaker activities. You will be recognized on onsite signage, APCO 2023 website, program guide, mobile app and invitation emails.
Floor Plan Advertising Package (Exhibitors Only)
$5,000 (4 available)
Includes an ad and booth highlighted on one of the oversized exhibitor locators placed throughout the exhibit hall. Exhibitor name and booth number will also be highlighted on the fold out map in the program guide. Company logo on map as well.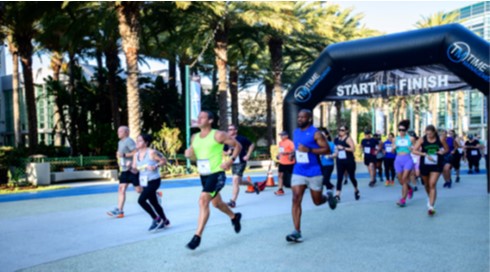 Wellness Program
6 sponsors @ $5,000 each Exhibitors | $6,000 each Non-Exhibitors.
Only 2 spots left!
Be a supporter of the Wellness Program at APCO 2023. Program includes guided walk/run tours of Nashville, a guided yoga session, a guided meditation and a health and wellness track dedicated to wellness. Sponsors are recognized at all activities and during promotion.
Purchases can also be made in the APCO 2023 Exhibitor Portal.
Note:  Advertising and sponsorship opportunities are also open to non-exhibitors at a slightly higher rate. If you are not an exhibitor and are interested in being an APCO 2023 sponsor or just need information, contact:
Lisa C. Williams, CMP, CEM
Director of Corporate Outreach
(571) 312-4400 ext. 7003
williamsLi@apcointl.org