Social Media Badges
Attending APCO 2023? Get your social media badges here.

Social media can be an important aspect of networking and collaboration, and we want to help connect you with others BEFORE the conference, so that you can continue to foster and develop those relationships in-person.

Show your pride in being part of the APCO community and find others to connect with by sharing one of the following social media badges on Facebook, Twitter, and more, with the hashtag #APCO2023.
Right click on the image of your choice to save it to your computer or smartphone.
Facebook / LinkedIn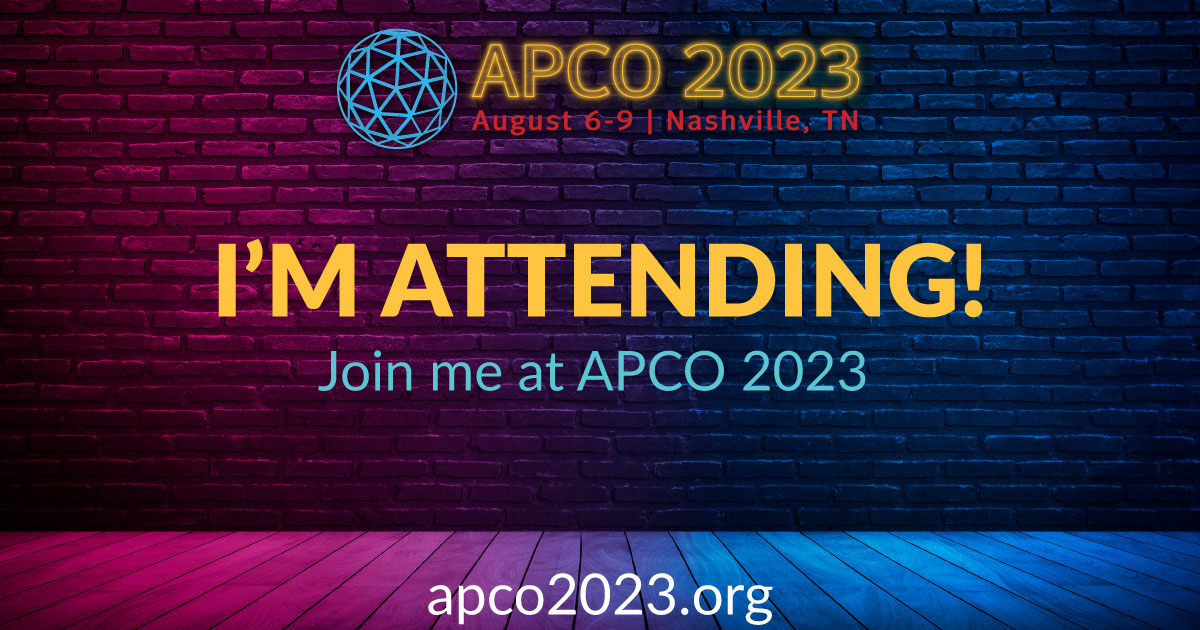 Twitter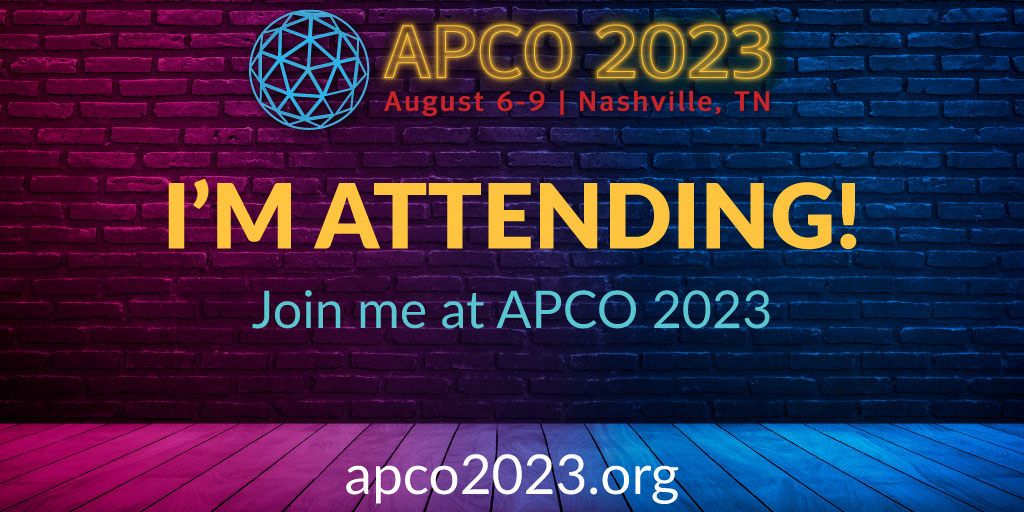 Instagram